On the first day, on our way in we found a slot canyon off of one of the scenic lookouts. Here are my sister and I playing in it:
Just a few miles away, we found another quick mile hike up to Canyon Overlook. This was our first look at Zion National Park. It was beautiful. On the way, a big horned sheep also crossed our path. It is amazing how they can stand on such tall cliffs.
Once we got to the Visitor's Center my sister and I started to work on our Junior Ranger badges. Then we had lunch and did another hike up the Watchmen trail. It was 3 miles, and on our way up I found a Sierra Mountain King snake. He was small but he was right on our trail! They eat rattlesnakes and they are really cool.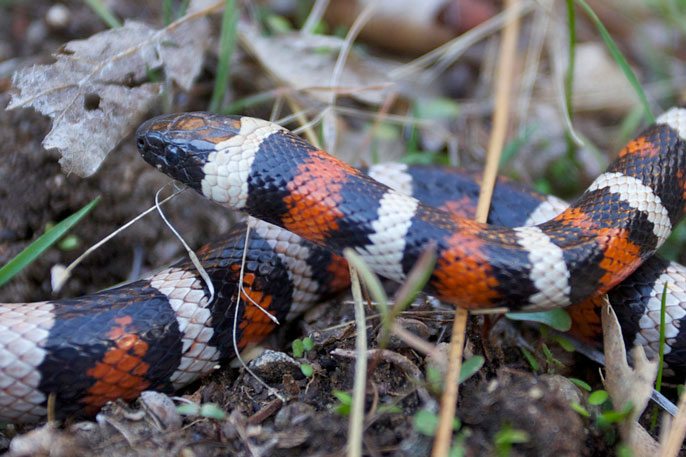 Here are a few pictures from the top. It was cool to be able to watch over some of the canyon and some of the town near it, Springdale.
On the next day, we started with a ranger talk on rattlesnakes. It was fun and I got to participate with the activities.
Then we hiked three miles at Emerald Pools. At the top there were a lot of big flat rocks to climb on and that was fun but the pools looked muddy brown. It looked like dookie. We had lunch and hiked down to go to the next spot.
It rained a little bit but we still did the River walk, that was an easy flat 2 miles. My dad found this Jerusalem cricket. It looked like a huge wasp without wings, but it is harmless.
We went to the coffee shop to warm up after our hikes for the day.
On our final day, we hiked to Scout Lookout. It was 4 miles round trip and had a very steep section of 21 switchbacks called Walter's Wiggles. It is named after a superintendent of the park that helped design them in the early 1900s.